Published on
More Leaks: We now know the new Just Products!
Authors

Name

Steve McNiven

Twitter
Ok, so the new "Just" product webinar is all the way on the 27th of April
However my navigating to the JustCode forums a few minutes ago showed me this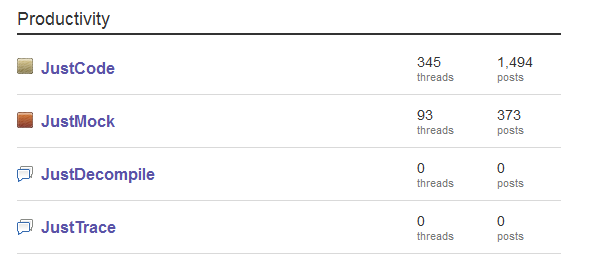 Hmmmm…now I know JustCode can decompile; so what happened here.  Either they're breaking it out into a seperate product or it has it's own forum now.
But JustTrace has GOT to be the new product.
JustCode doesn't Trace, and that IS a hole in the telerik suite
Begins with Just